At the moment Jolla supports the following languages for the user interface:
Čeština (Czech)
Dansk (Danish)
Deutsch (German)
Eesti keel (Estonian)
English (UK)
English (US)
Español (Spanish)
Español (Bolivia) (Spanish (Bolivia))
Français (French)
Italiano (Italian)
Lietuvių (Lithuanian)
Magyar (Hungarian)
Nederlands (Dutch)
Norsk (Norwegian)
Polski (Polish)
Português (Portuguese)
Português Brasileiro (Brazilian Portuguese)
Română (Romanian)
Slovenčina (Slovak)
Slovenščina (Slovene)
Suomi (Finnish)
Svenska (Swedish)
Tiếng Việt (Vietnamese)
Türkçe (Turkish)
Ελληνικά (Greek)
Български (Bulgarian)
Русский (Russian)

Татарча (Tatar)

मराठी (Marathi)

हिन्दी (Hindi)
বাংলা (Bengali)

ਪੰਜਾਬੀ (Punjabi)

ગુજરાતી (Gujarati)

தமிழ் (Tamil)

తెలుగు (Telugu)

ಕನ್ನಡ (Kannada)

മലയാളം (Malayalam)
简体中文(Simplified Chinese)
繁体中文(台湾) (Traditional Chinese (Taiwan))
繁体中文(香港)(Traditional Chinese (Hong Kong))
Most of these languages have a dedicated keyboard.
To change your device language:
1. Select
"Settings"
2. Then scroll down until you see the Globe icon and press it: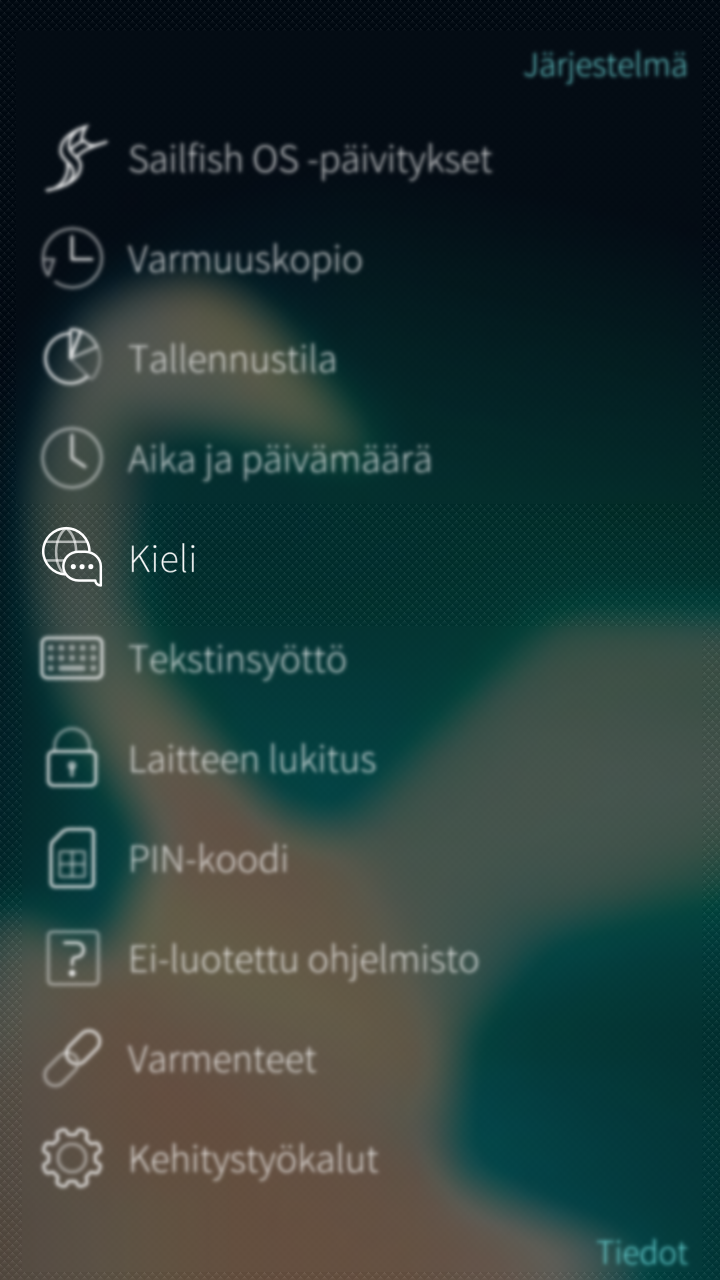 3. Select your language from the list of all languages - they are all presented in their native language:
4. You will need to confirm the language change by tapping the top-right corner OR by swiping left:
5. Your device will restart and the selected language will be in use.


Keyboard languages
To read more about configuring keyboard languages, please see here for more.