Note: Before you start 'pairing' a peripheral device with your Sailfish OS phone, please check your device manual to see how to pair them. It is common that with accessories such as headsets or speakers you have to press the power button (or another button) of a Bluetooth-device for a long time until the notification LED blinks rapidly (often in blue colour). Then the device is ready for pairing.

Making two Bluetooth devices a pair
Making the devices a pair (or 'pairing' them) is the pre-requisite of connecting the device for data transfer. Only paired or known devices can establish connections.
Bluetooth connections can works over a short distance between the device. This is typically less than 10 meters.

Tap on Settings
Under the 'Connectivity' headline; tap on 'Bluetooth'
Tap to switch Bluetooth on. Change the device name if you want.
Pull down and select "Search for devices".
You can now see a list of all devices close enough to you. It appears in section Other devices nearby.
Tap on the device you want to connect to
Your Sailfish OS device will now ask you to 'accept' the connection. Your Jolla and the device to-be connected should show the same 6-digit code (if the other device has a display).
Accept the connection on both devices if the codes match.
Decide if you always want to allow connections between these devices automatically. Otherwise, you will need to allow the connection on in this menu page every time you need it.
Now, this connected device appears under Paired devices.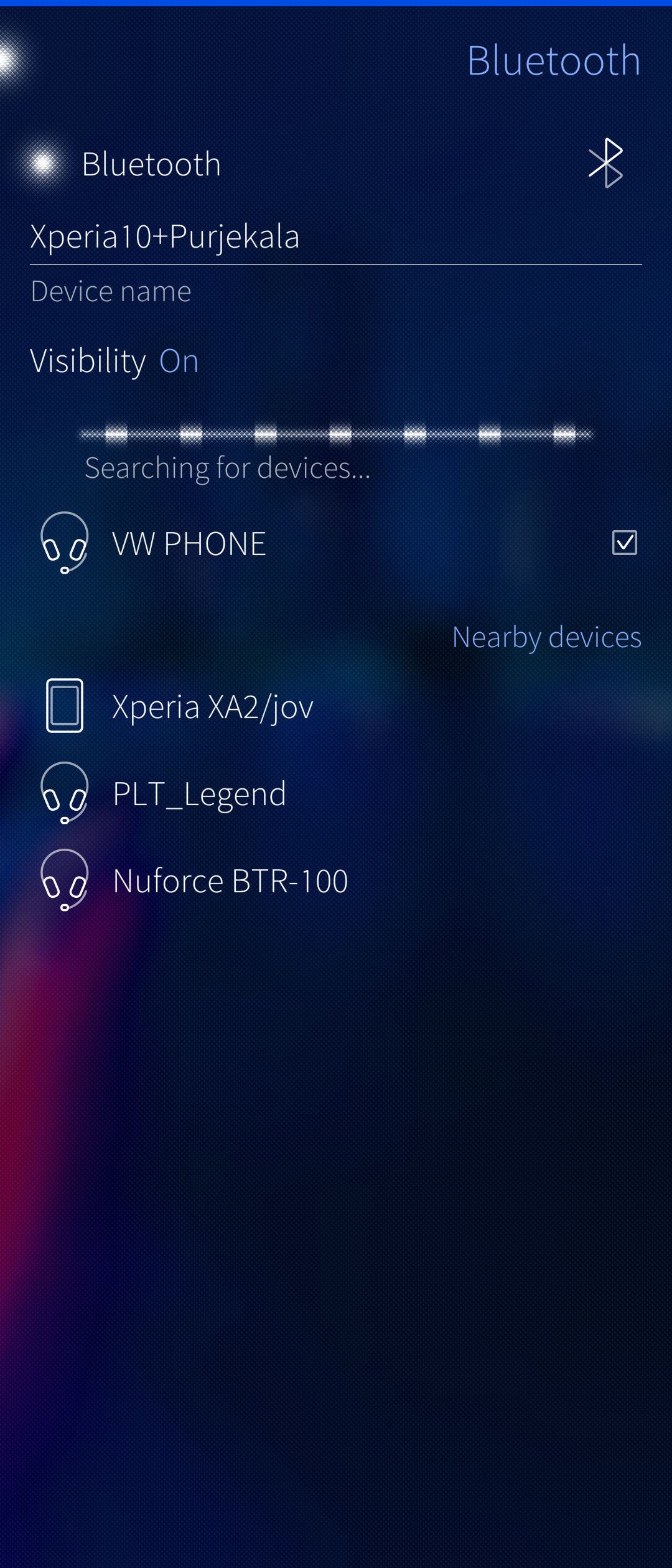 Each paired device has a context menu that you can access by long-tapping the name of the device.
The context menu lets you either check the connection details or remove the paired device.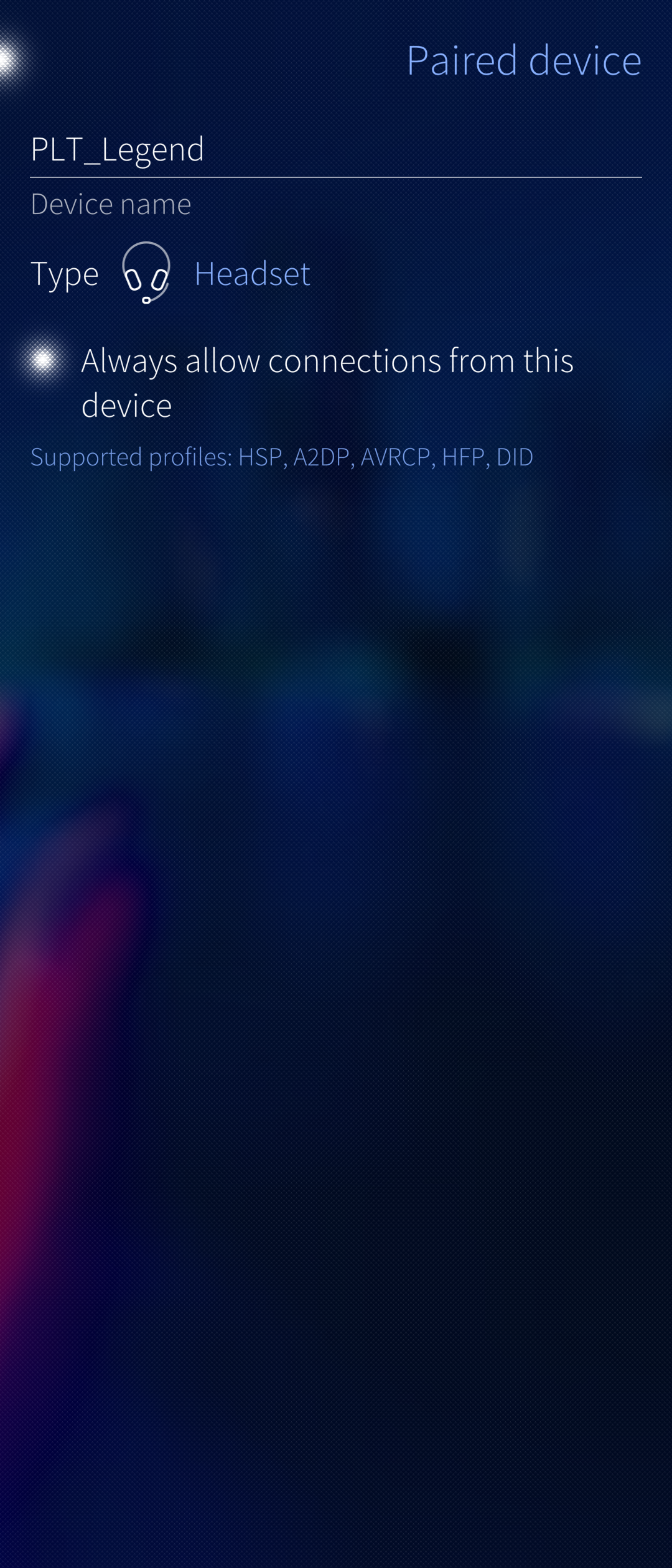 Problem solving
Some intelligent devices (having a display and buttons) may also be able to initiate the pairing, especially the audio systems of cars. This may help in cases where pairing started from the phone does not succeed. Remember to set the 'Visibility' of your phone on in this case before trying to pair.

Should the pairing repeatedly fail, restart both your Sailfish OS device and the other device. Try again.
Read also our help article Troubleshooting Bluetooth connections.